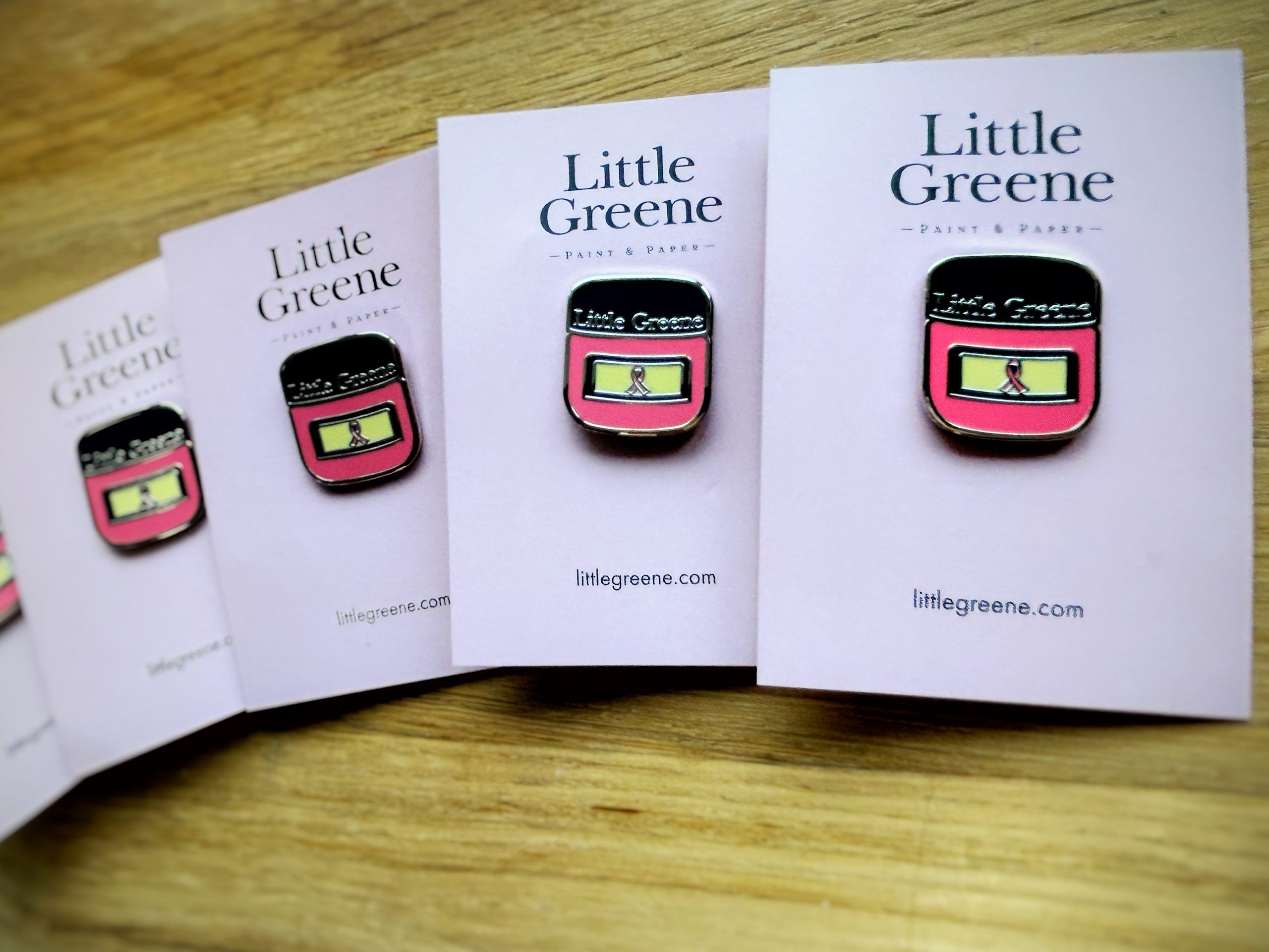 Tester pots against Breast Cancer.
We're helping Little Greene through October with these smart "Tester pots against Breast Cancer" pin badges, with all proceeds from each sale going straight to their chosen charities. 

Little Greene have supported Breast Cancer awareness every year for the last twelve years, raising well over £160,000 for Breast Cancer Charities around the country.
All through October they'll kindly donate proceeds from every tin of paint and roll of wallpaper bought.
This year, they've partnered with a selection of small charities across the UK, each with a focus on providing invaluable emotional support to those undergoing breast cancer treatment.
At a time when people are struggling economically and emotionally, your donations will provide some personal support to help individuals and their families through a difficult time.

Little Greene have pledged a minimum donation of £20,000 collectively to the four charities over Breast Cancer Awareness Month, but we hope that with our continued help they can raise a lot more.
"Tester pots against Breast Cancer" pin badges are available in-store with the £2.50 per badge going straight Little Greenes chosen charities.