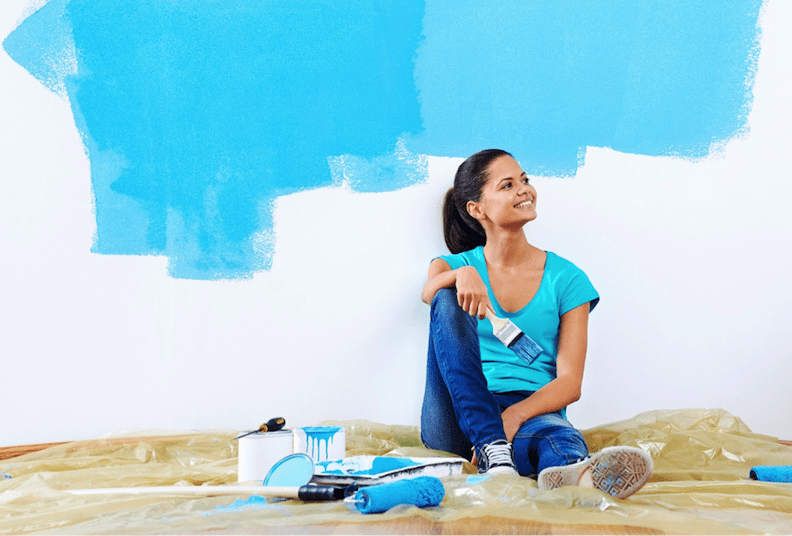 Watching water based paint (quick) dry.
Whilst waiting for water based paints like Johnstone's Aqua Guard, Aqua Satin and MSP's such as Bradite One Can or Zinsser's All Coat to dry. You can leave the bristles of the brush fully submerged in the paint, this will keep the paint from drying on the brush which could possibly spoil the final finish coat.
Did you also know? You don't need to wash out your rollers and paint trays at the end of the day!
If you've run out of time, but still haven't finished using our Covaplus or Acrylic durable matt on your walls or ceilings. Although they're quick drying and water based, you can wrap the rollers/trays in a plastic bag to slow down the drying process.
Making sure the you tie off each bag tightly, gently squeezing out any trapped air. This will keep the rollers/trays usable for up to 24 hours afterwards.